Team Section
We are a great team
These are the people that make TENAKATA happen. "Alone we can do so little, Together we can do so much"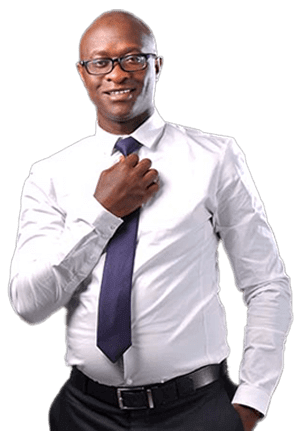 Sebie Salim
Co-Founder & CEO
Sebie Salim is an ambitious Tech Entrepreneur with experience spanning over 15 years. He has a proven track record in Banking and Financial Technology across 25 countries in Africa.
He sits on several corporate boards across the globe with interests in Technology, Banking and Agriculture.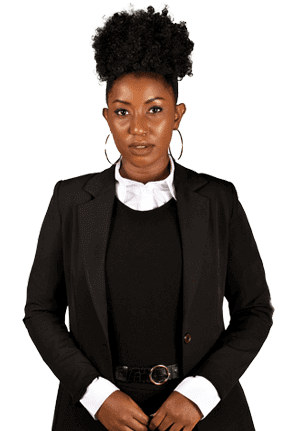 Mbula Nzuki
Co-Founder & Chief Growth Officer
Mbula is a lawyer and a passionate entrepreneur in the fintech space. Keen on casting her stone towards building a financially inclusive Africa, starting with Kenya courtesy of Tenakata!
At Tenakata, Mbula is in charge of growth and strategy and is keen on inspiring sustainable growth and scalability amongst the MSMEs we serve at Tenakata.
Our Team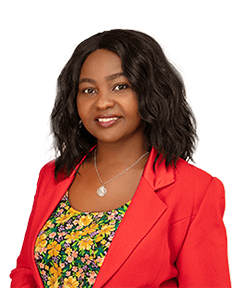 Joan Kamau
Operations Lead
With a background in Finance and Human Resource Management, Joan has over 8 years experience working in operations with startups and scaleups. She is passionate about innovation especially in the Fintech space.
Joan has all-round managerial and entrepreneurial experience ranging from strategic planning, building and scaling teams, new product development, marketing, sales, and partnership development. Her expertise lies in her ability to bring together; the right people, systems and processes to empower organizations to maximize their impact.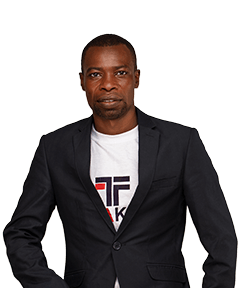 Finley Mokaya
Business Development Officer
Mokaya has over 4 years of experience in the fintech industry. He holds a Bachelor's degree in Commerce (Finance Option) from Kibabii University .
Mokaya is an energetic, self driven, enthusiastic, innovative, self motivated and dynamic financial professional. He possesses a strong sense of analytical skills and exceptional communication skills at all levels.In addition, he has excellent theoretical knowledge in accounting, finance, sales and banking in the use of financial products with a knack to building new and maintaining strong customer relationships to increase revenue streams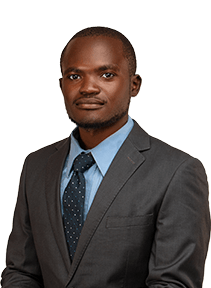 Morgan Andabwa
Business Development Officer
Morgan has over 3 years of experience in Business Development. He holds a Bachelor degree in Commerce (Accounting) from Kisii University and is a Certified Public Accountant. He has vast experience in Business Development gained from working with MFIs and Fintech Startups.
Morgan is a self-driven, network builder who identifies business growth opportunities. He is passionate about the use of technology by MSMEs to increase financial inclusion in Africa.
Morgan enjoys travelling.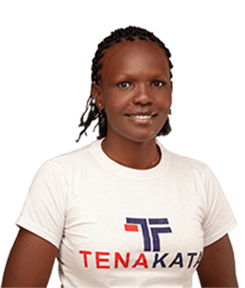 Perez Olero
Business Development Officer
Perez has a Bachelor of Science in procurement and logistics. She is a master-go getter with over 4 years of experience in training, coaching and business mentorship.
Perez is self motivated and hardworking! She is interested in ensuring that SMEs receive proper knowledge on how to run and manage their businesses. She is passionate about MSMEs growth and enjoys training them on online marketing to boost business sales by reaching out to more customers through technology.
Perez loves reading novels!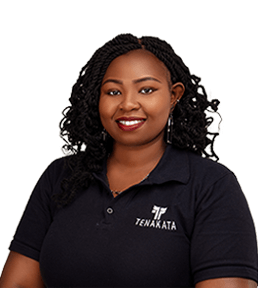 Sheila Gitonga
Business Development Officer
Sheila has a Bachelor's degree in finance and banking. She is a driven and energized financial and business management Professional, with a history in marketing and an aptitude for tenacity and creativity in corporate finance which enhances streamlining of field operations. She has over 2 years of experience in training, coaching and business mentorship.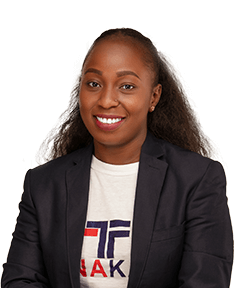 Teresa Salim
Business Development Officer
Terry has over four years experience working in the field of sales and marketing. She enjoys using her skills to contribute to the exciting technological advances that happen every day at Tenakata which include: record capturing, financial literacy and access to finance.
She is a powerful force in the workplace and uses her positive attitude and tireless energy to encourage others to work hard and succeed. She graduated from KCA University the school of business and public management Institute with a Bachelor's Degree in finance.
Terry is thinking of doing a PhD in Business Management and loves Music!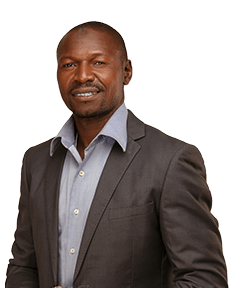 Musa Abdul a.k.a Inspekta
Community Influencer
Musa is a driven, self taught individual who is passionate about transforming his community for good.
Inspekta is a community influencer with 5 years of experience in client mobilization in the SME markets. He has a knack for establishing rapport with clients and building solid professional relationships. He is a highly proactive and results driven team player.
When he is not training MSMEs on the importance of recordkeeping, you'll find him engaged in other community growth projects like; Tree planting, youth outreach, organising football tournaments and community clean up initiatives.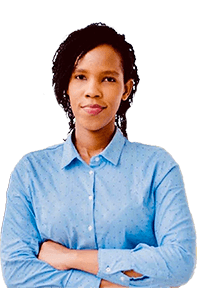 Naamini Yonazi
Software developer
Naamini Yonazi is a Software Developer with over five years experience working on mobile and system software development. Naamini's expertise is in Android (Java) development. She is also a tech enthusiast in the Tanzania Developers community. She enjoys using her skills to inspire females in tech and the coding world. In her free time, Naamini likes to go for trail runs, is an avid reader of mostly memoir books, lover of podcasts and soul music and loves spending time with her family.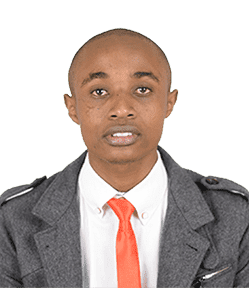 Alex Rimui
Software Developer
Alex is a Full Stack Software Developer with six years of experience. He enjoys programming because it is fun, and it allows him to come up with new inventions that simplify people's day-to-day lives. Alex enjoys various PHP Frameworks. He is passionate about mobile development.
Outside work, you'll catch him watching movies, having fun at game parks, playing musical instruments, and connecting with friends. He aims to impact others positively both in and outside of work.